Last year, with the release of Privacy Browser 2.12, I changed the default search engine and homepage from DuckDuckGo to Searx. With the release of Privacy Browser 3.2, I am changing it again.
Of all the search engines I have seen, I like the structure and philosophy of Searx the most. It is open source software released under the AGPLv3+ license. As far as I can tell it doesn't perform any user tracking. And it is possible for users to run their own instances.
However, Searx gets its search results from other engines, and is often rate limited by them.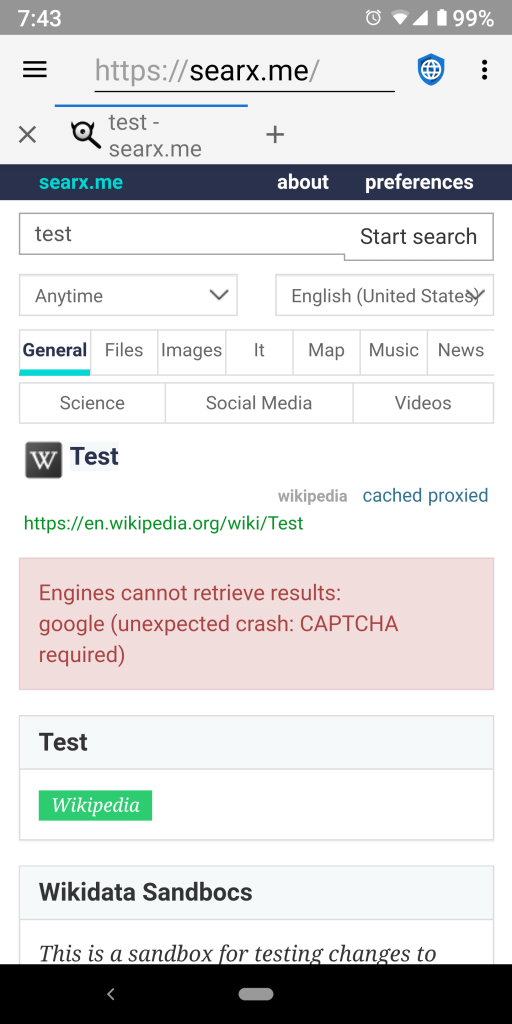 And the default settings of Searx.me do not use the safe search filters, which means they display large amounts of pornography and violence when doing image searches. The result is that, even though I like a lot of things about Searx, it currently doesn't work well enough to be Privacy Browser's default homepage and search engine.
In looking around at other options, I settled on Startpage. Startpage works well with JavaScript disabled. However, they do purchase their search results from Google, who gets a cut of the ad revenue (you only see ads if you enable JavaScript and disable EasyList). They also include several trackers, which are blocked by EasyPrivacy.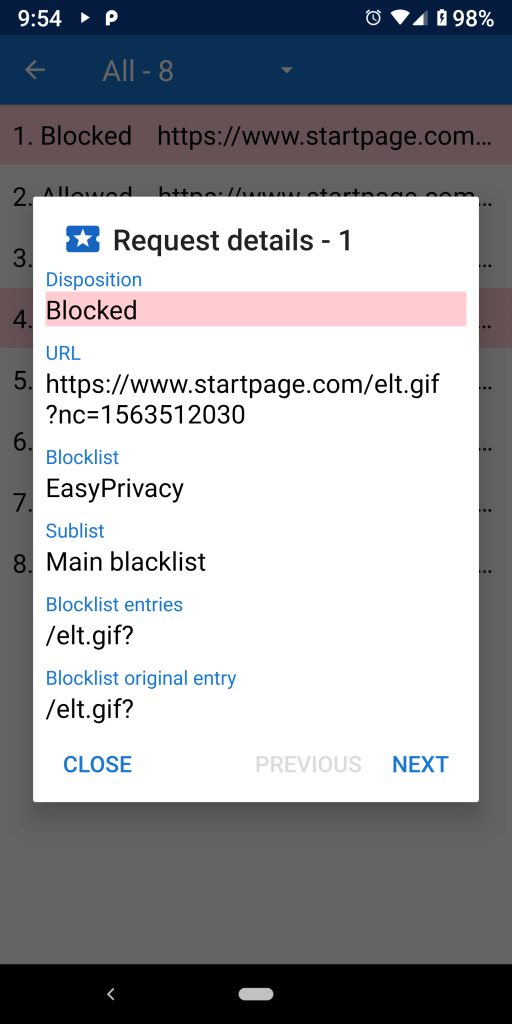 As such, it is unlikely I will stay with Startpage in the long term. Perhaps I will contribute to Searx or create my own search engine. Finding a good search engine is a little like looking for a Defense Against the Dark Arts teacher.
The default Tor search engine and homepage is also being changed to DuckDuckGo's https://3g2upl4pq6kufc4m.onion/.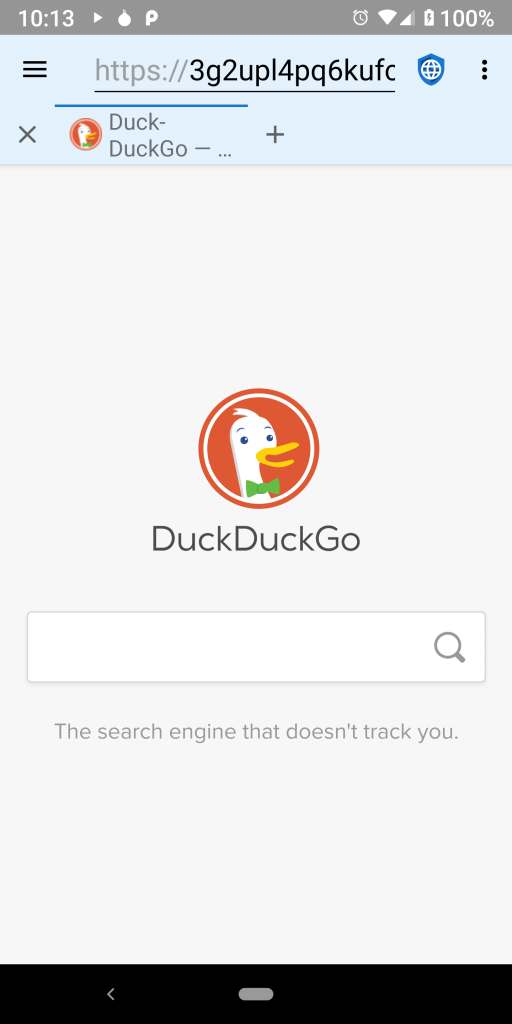 Searching from the URL box works, but because of a bug in DuckDuckGo's onion site, searching from the search box with JavaScript disabled produces an error. But at least the website loads, which is more than can be said about Searx.me's onion site, which is HTTP only and doesn't load due to a long standing bug with Orbot.
All of these changes only affect the defaults for new installs. The settings for existing users will not change unless they are manually updated.