Several recent versions of WebView have had problems with proxying. This has manifested most recently with WebView 74.0.3729.136 on Android Marshmallow (version 6.0, API 23) or newer. When using this version of WebView, either provided by the Android System WebView app or by Chrome as described in the instructions for WebView, the app looks like it is proxying, but it isn't. This problem does not affect Orbot in VPN mode, which routes all traffic from the device through Tor.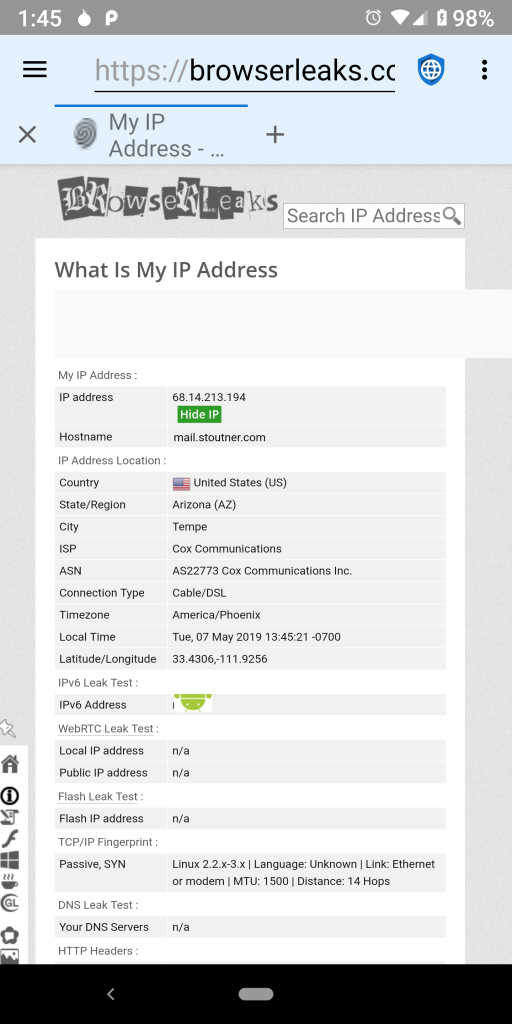 It works correctly in WebView version 73.0.3683.90. So, if your WebView is provided by Android System WebView, you can uninstall all updates, which takes it back to an earlier version, and then install 73.0.3686.90 from some place like APK Pure.
A fix has already been committed to the Chromium git repository as described in the bug report. I would imagine it would be released in version 75 or 76.