Privacy Cell 1.7 has been released. It includes a new, more serious warning, when connecting to older, antiquated networks.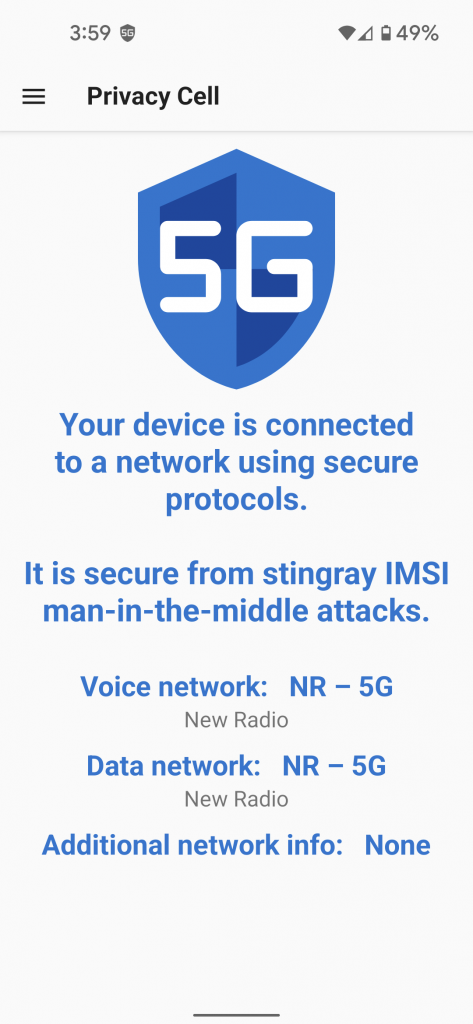 Almost all 2G networks have been decommissioned. There is also an option to consider 3G networks to be antiquated, as they are in the process of being decommissioned.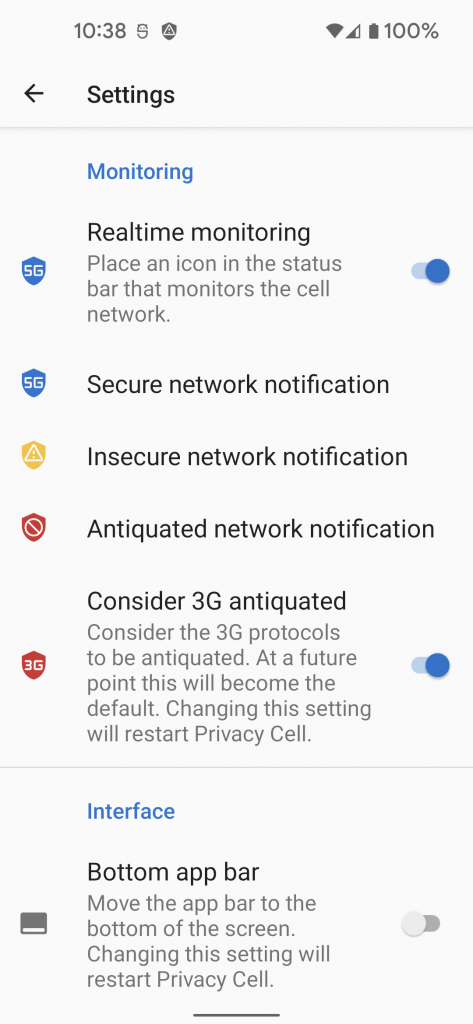 There is also a new Protocols Activity, which allows the user to browse all the protocols and read their descriptions. The entries with gray backgrounds are Additional Network Info.