Privacy Cell 1.6 has been released.
After the release of Privacy Cell 1.5, I realized that two permissions were added to the app in addition to those specified in the manifest file. After some investigation, I discovered that this was caused by android.work, which was added as part of Privacy Cell 1.4 to fix issues with the realtime notification crashing. According to the documentation linked above, android.work adds the android.permission.WAKE_LOCK and android.permission.ACCESS_NETWORK_STATE to work correctly on API < 23 (Android 6.0, Marshmallow). As the minimum API supported by Privacy Cell is 30, I was able to manually remove these permissions without it causing any problems.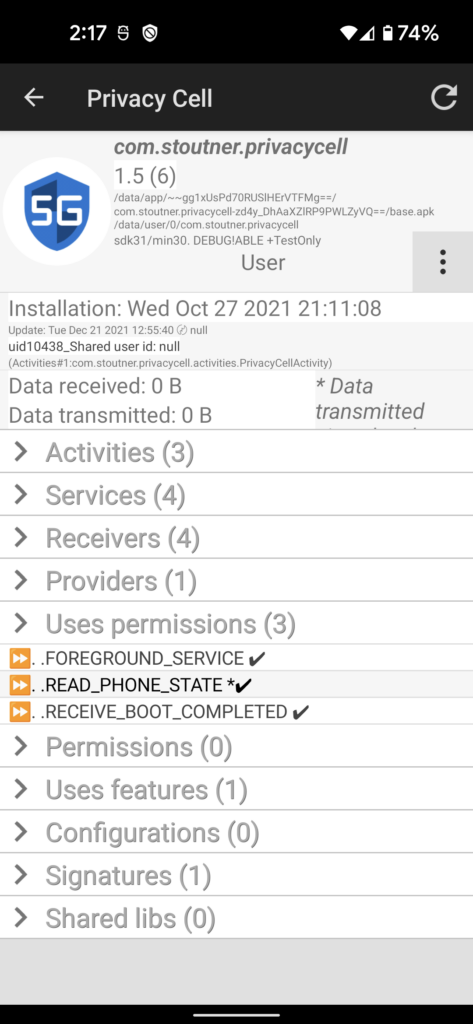 This release fixed a problem with the restarting of the realtime monitor caused by a restriction introduced in Android 12.
It also includes the first full Russian translation.