Privacy Cell 1.3 has been released, which adds a realtime monitoring option.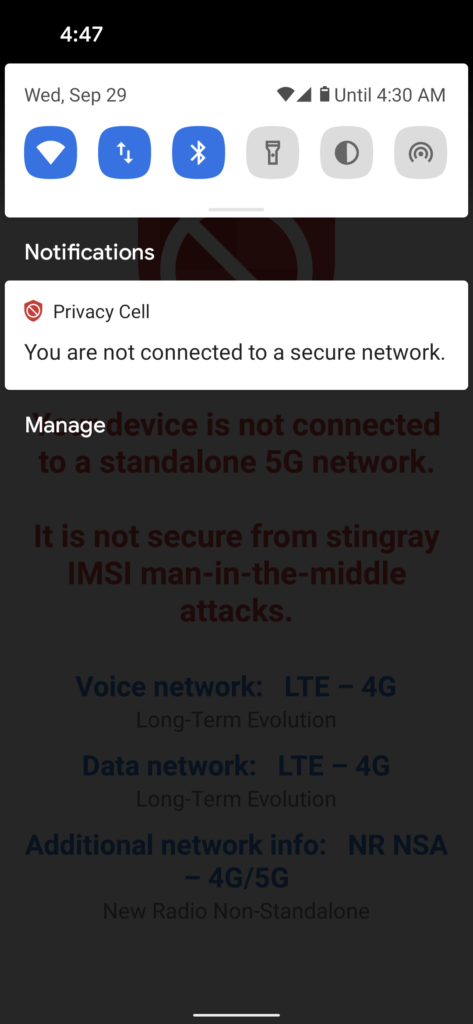 Adding the realtime monitoring service requires the addition of the FOREGROUND_SERVICE and RECEIVE_BOOT_COMPLETED permissions as described in the permission documentation.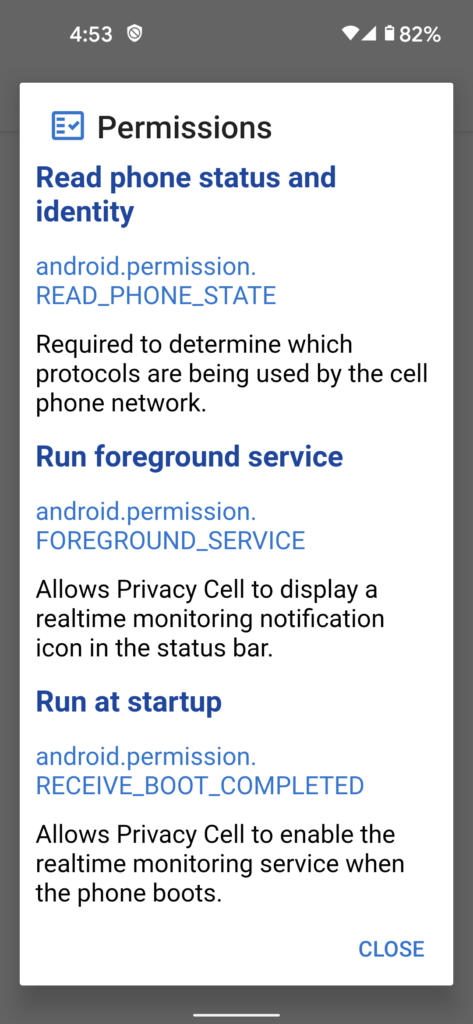 Realtime monitoring is disabled by default. It can be enabled in the settings. Different sounds can be chosen by the user if desired to indicate the switching between secure and insecure networks.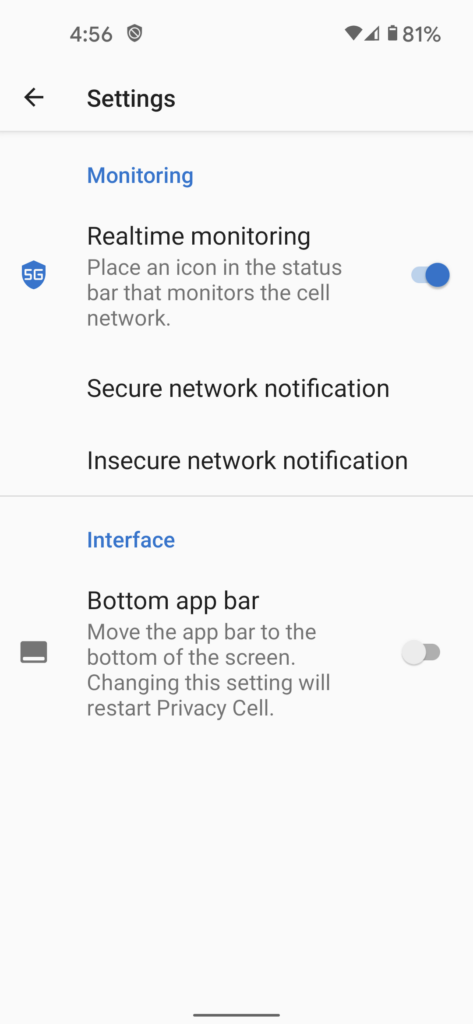 With this release, all the planned features of Privacy Cell have been implemented. Future releases will contain bug fixes, translations, and updates for compatibility with future Android versions.