Privacy Browser 3.9 has been released. The major change is that the save dialogs have been simplified. Privacy Browser previously had the ability to modify both the URL to be downloaded and the full file path in the save dialog. But with the switch to scoped storage and the Storage Access Framework in version 3.7, being able to edit the file path no longer has any use case. As a result, when saving items that only have a file path, like the logcat, the system file picker is opened directly. And when saving a URL there is only one EditText displayed.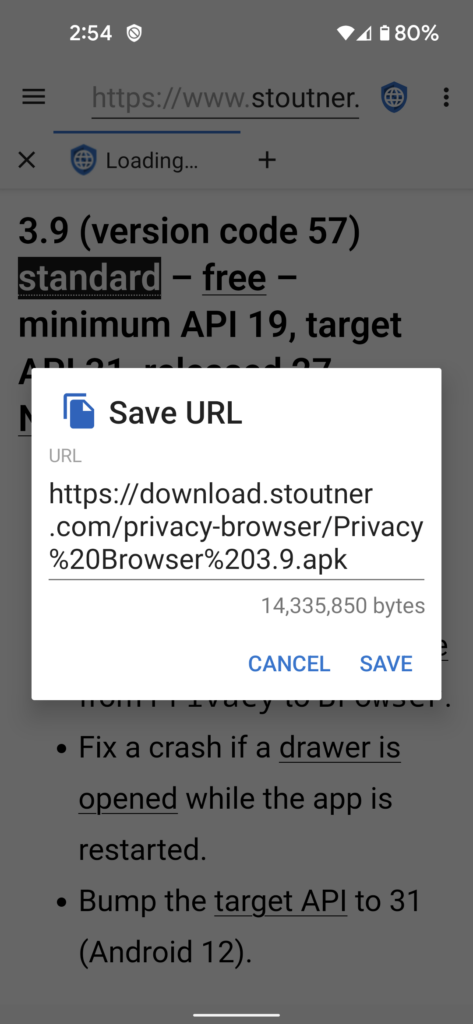 The snackbar that displays while a file is downloading and after it has finished now displays the file name instead of the content:// URI if the device is running Android 8.0 (Oreo, API 26) or higher.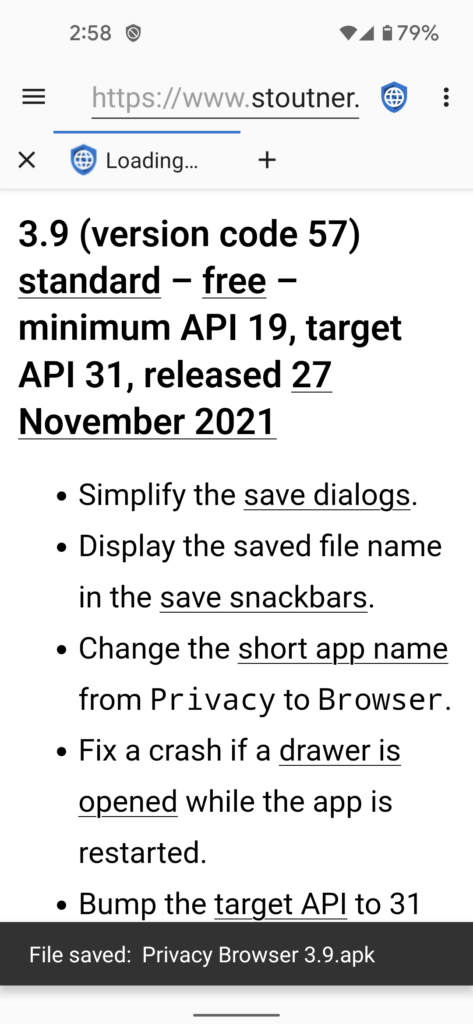 To make the app name fit on the home screen, Privacy Browser has used the short name of Privacy since version 3.3. That seemed like the more important of the two words. However, with the recent addition of Privacy Cell the short name has been changed to Browser.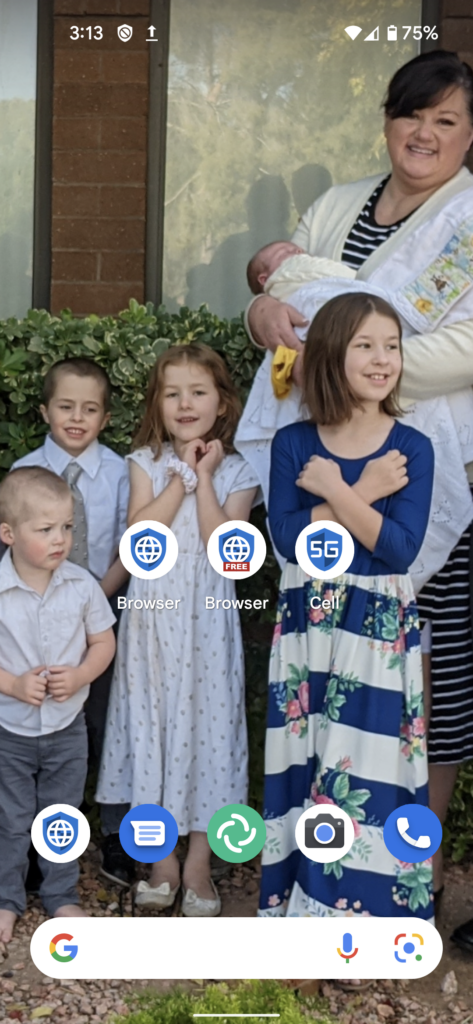 An crash was fixed that occurred if a drawer was opened while the app was being restarted. The target API was also bumped to 31 (Android 12).
As described in the roadmap, the majority of the development effort is currently directed toward creating a desktop version called Privacy Browser PC.