Privacy Browser 2.7.2 has been released. The impetus for this release is a fix for a problem that prevented 2.7 and 2.7.1 from being built on F-Droid. Slightly before the release of 2.7, Android Studio was upgraded from 2.x to 3.0. This upgrade changed the way the Gradle build system plugins integrate with Android Studio. Previously, the build plugins were downloaded manually using the SDK download manager. With the release of 3.0 this was switched to using a Maven repository specified in the Gradle build files that pulled the necessary files from Google's server at build time. The instructions on some of Google's websites were incomplete, resulting in a build.gradle file that worked for my local build system but didn't work for the F-Droid server.
Two features that were planned for the 2.8 release are included in 2.7.2 as they are already complete and there is no reason to make people wait. The first feature is an options menu item for adding/editing the domain settings for the current domain. This option is placed at the top of the menu.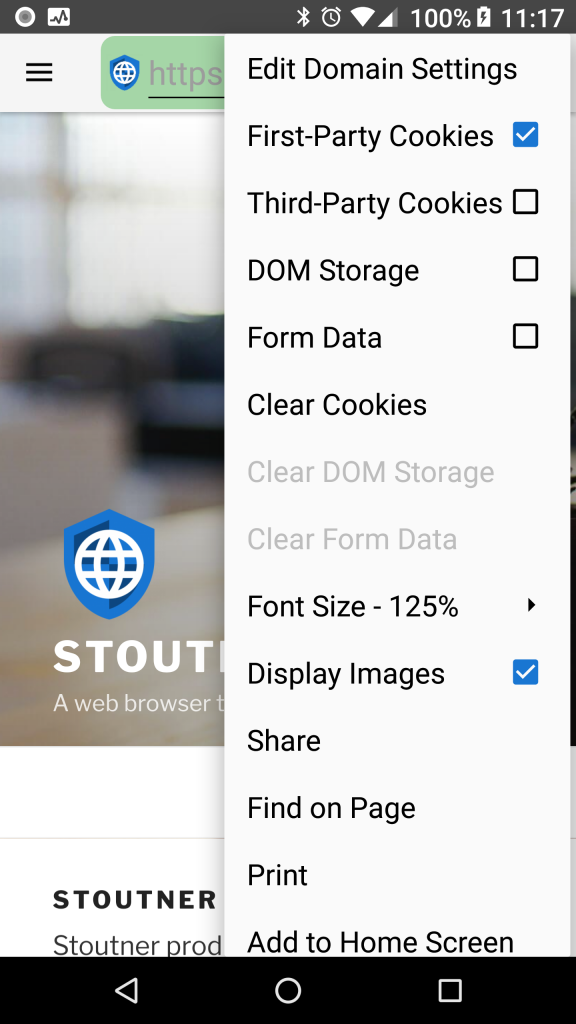 The second feature is support for opening telephone links in the system dialer. The number is passed to the Android OS with a request that whatever app is the default dialer receive it. The dialer displays the telephone number on the screen but does not call it until the user presses a button. Previously, tapping on telephone number links in Privacy Browser would produce an error.