Privacy Browser Android 2.13 was released on 29 October 2018. There is now an activity for exporting and importing settings and bookmarks. Both Privacy Browser and Privacy Browser Free use the same format, so backed up settings can be used to migrate between the two. There is a page that has more detailed information on the database format. Note that in future releases it will be possible to encrypt the exports and automate the export and import process, which will allow for syncing of settings across devices.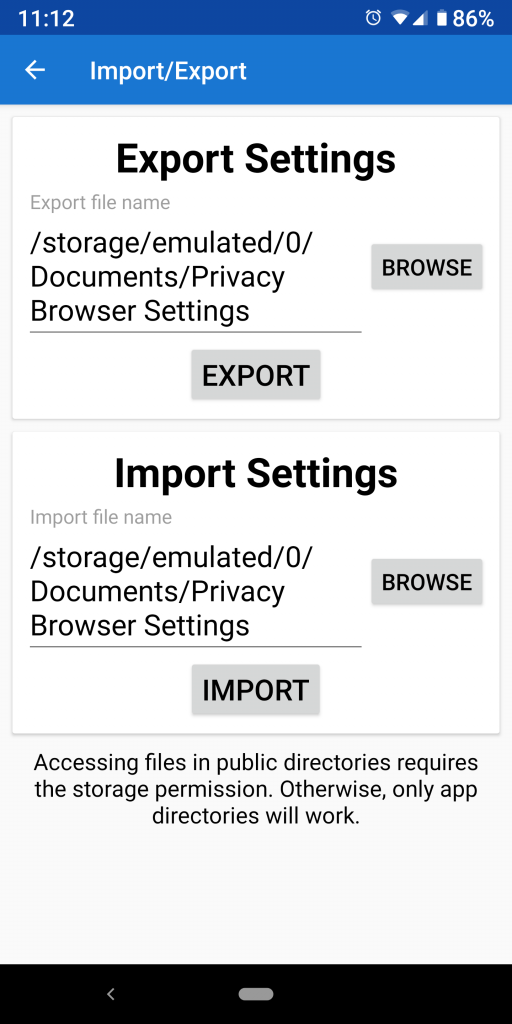 This release adds the Read Storage permission, which allows Privacy Browser to import files from public directories. On Android Marshmallow (6.0) and newer, this permission is only available if the user grants it. If it is denied, app directories can still be used. This is the last permission I am currently planning on adding to Privacy Browser.
This release switches the default URL scheme from HTTP to HTTPS. For URLs that are entered into the URL bar at the top of the screen, in the past, if no protocol was specified, http:// would be added to the beginning of the URL. Now, https:// will be added. This is feasible because most websites now are offered over HTTPS. Users can still visit an HTTP website by specifying http:// in the URL.
The blocklist menu items now display the number of blocked items for each list, which are updated live.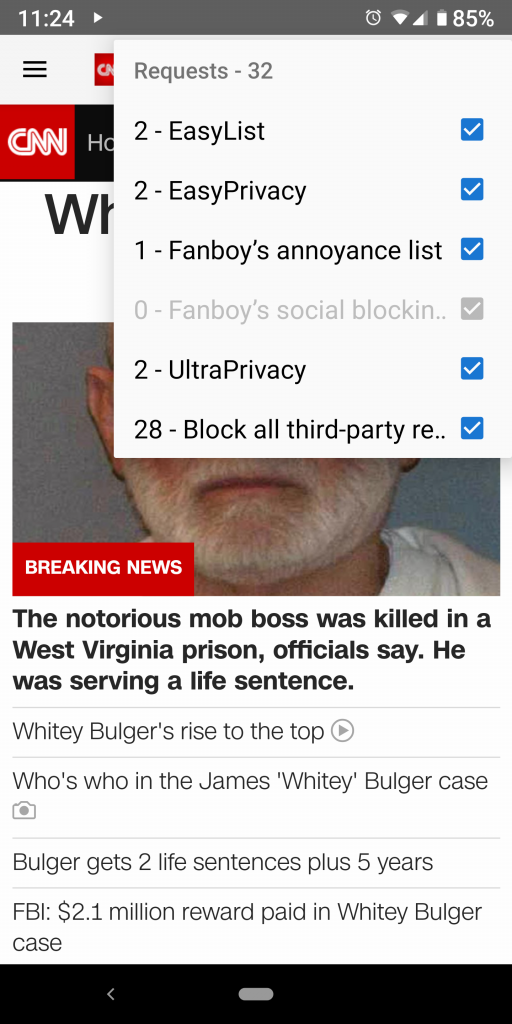 The Refresh menu item now becomes a Stop button when a website is loading. If additional app bar buttons are displayed, it is available as an X on the app bar.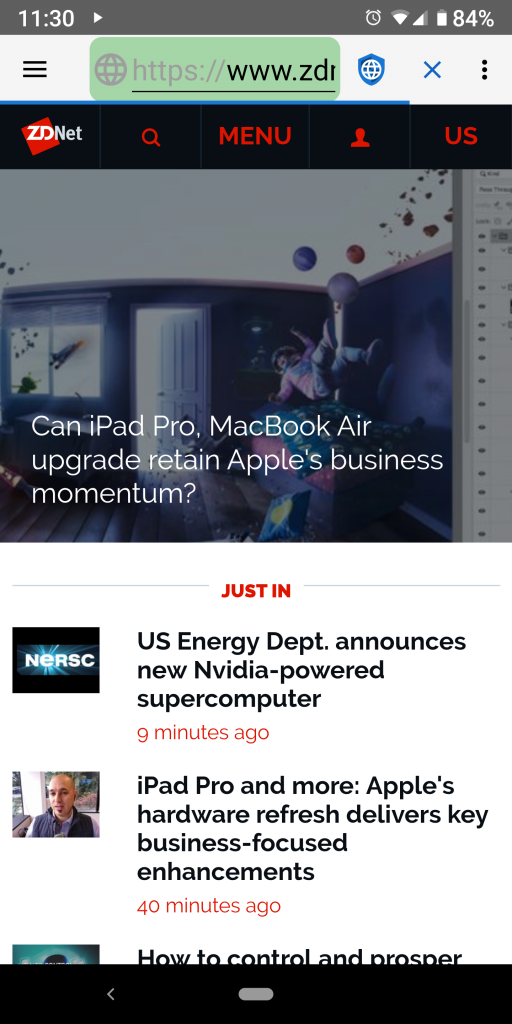 User agent and night mode controls are now available from the options layout menu.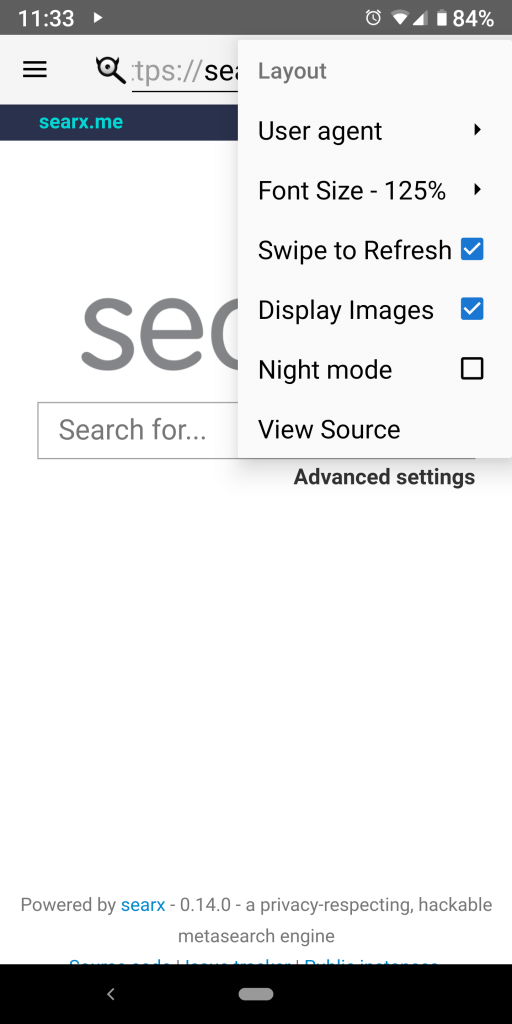 A bug was fixed, introduced in Privacy Browser 2.12, that caused the system bars to disappear after viewing a full-screen video. The Clear Data options menu item was fixed to be ghosted when all submenu items are ghosted (previously broken on Oreo [Android 8] and newer). The size problems with the Waiting for Orbot message were partially fixed. Note that in the future I plan to redesign the Waiting for Orbot message to use a dialog.
With this release the target API was bumped to 28 (Android 9 Pie). An updated Italian translation was provided by Francesco Buratti and an updated Spanish translation was provided by Jose A. León. The Russian translation was also updated.
The next major release of Privacy Browser will have the option to encrypt exported settings.