Privacy Browser 2.11 has been released. The major new feature is a Requests activity that shows how many requests were made and how many were blocked.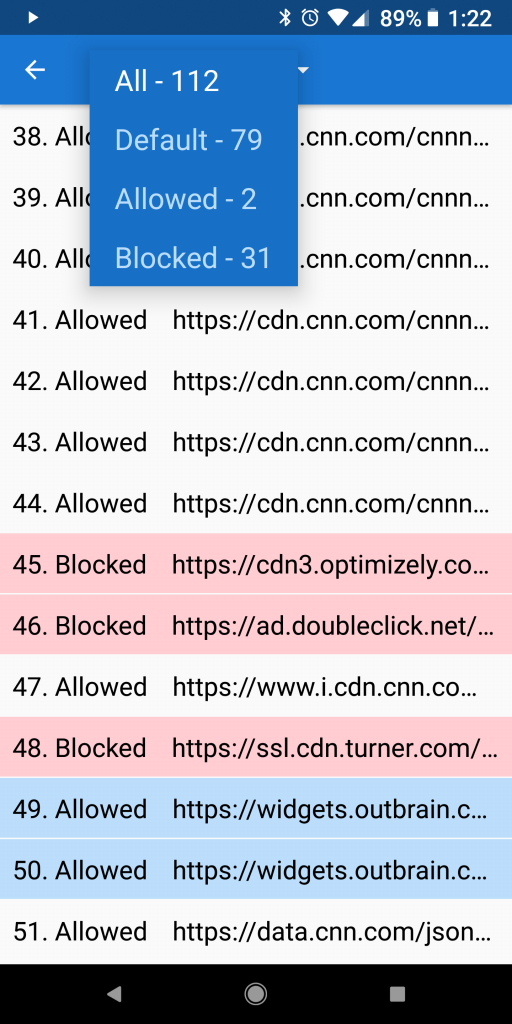 Tapping on an individual request displays further details.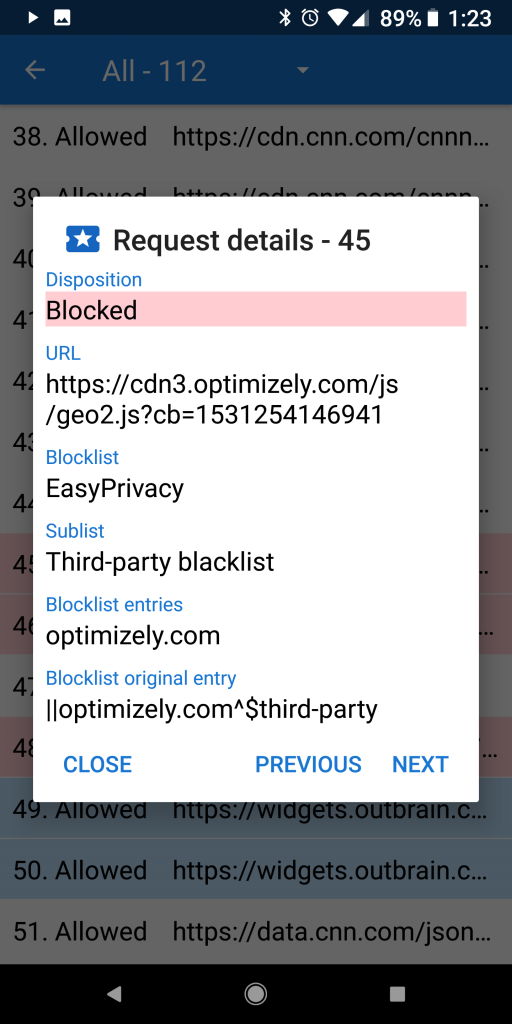 The Requests entry in the navigation menu displays the number of blocked requests.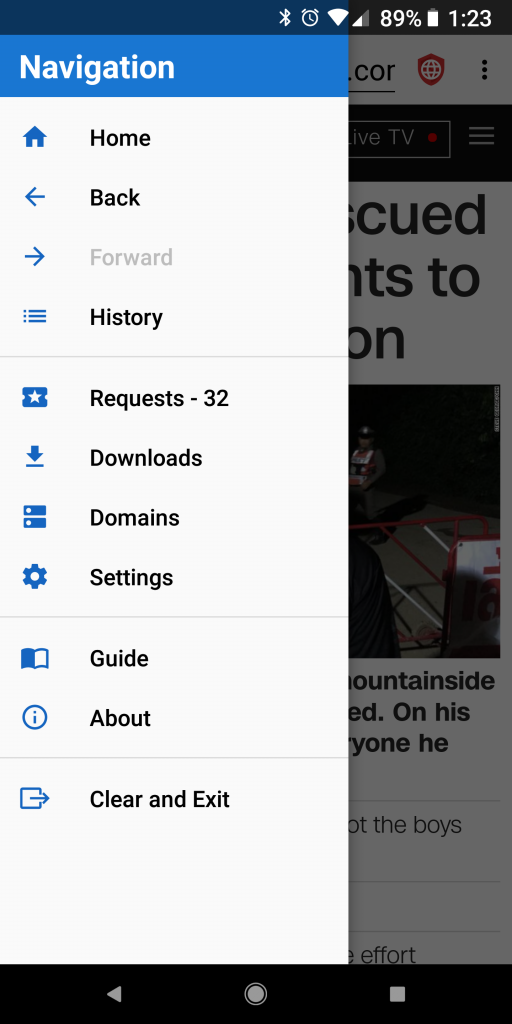 I have written some information about how the blocklists work. The next release will include a Guide tab that explains each of the items in the request details. Note that in the future it will be possible to create custom user blocklists and load any blocklist that use the AdBlock syntax.
A bug, introduced by a change in a recent update of WebView that prevented proxying through Orbot, was fixed. This bug caused proxying to silently fail. The URL bar background would turn blue, Orbot would launch, but unless Orbot was functioning in VPN mode, WebView would send all requests directly to the internet.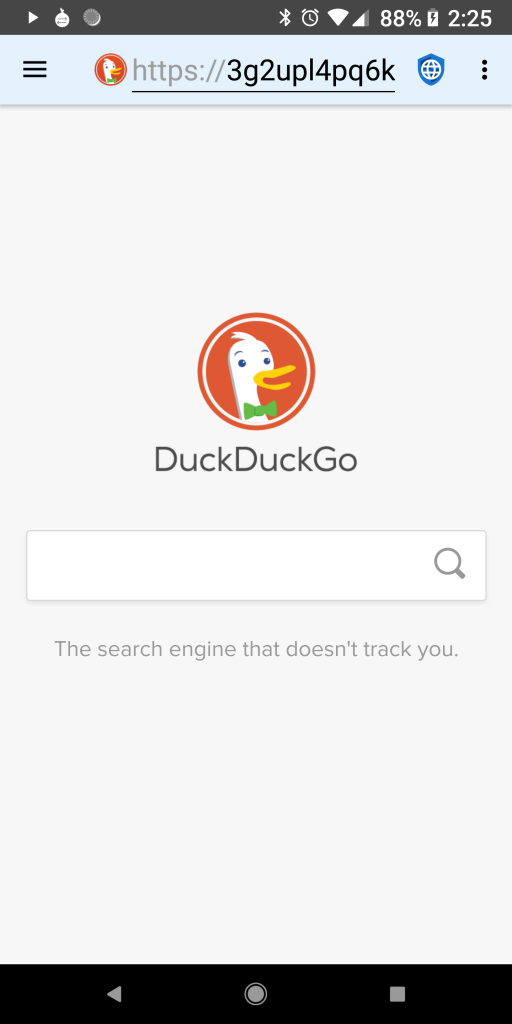 Screenshots, video recording, and viewing on non-secure displays are now disabled by default. For those who need it, this functionality can be enabled in settings. Note that because of limitations in Android, some information, including menus and the keyboard, can be captured by screen recordings even when this setting is disabled.
Swipe to refresh is now available in domain and on-the-fly settings. Additionally, if "display additional app bar icons" is enabled in settings, the refresh button is now displayed in the app bar.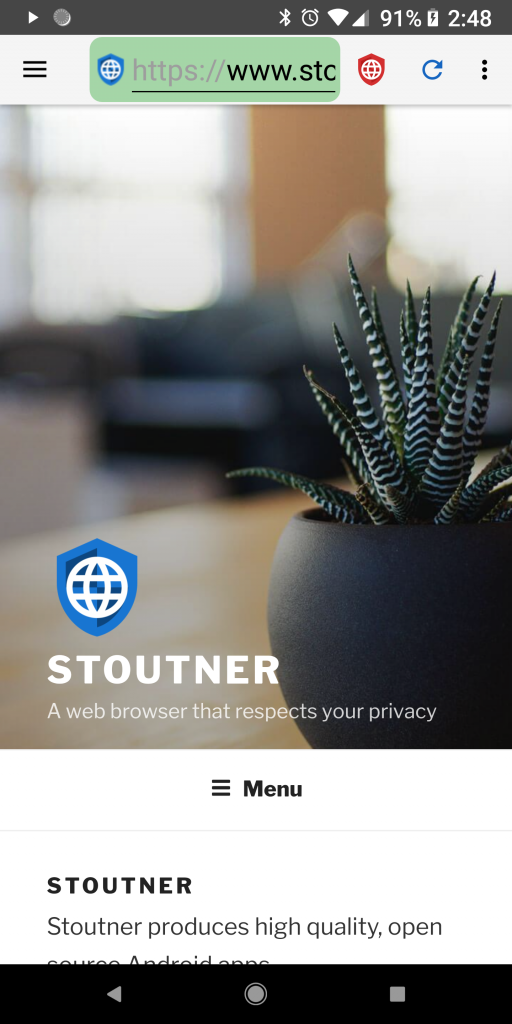 Beginning in Android Oreo (API 26), form data support has been removed from WebView. It has been replaced by the Android OS autofill functionality. As such, the form data controls no longer appear in Privacy Browser when running on Android Oreo or newer. They will continue to function on older versions of Android.
A crash was fixed that was caused by viewing or loading domain settings for an empty URL.
The major feature of the next release will be the ability to block all third-party requests.