Privacy Cell 1.8.1 has been released. A bug was fixed that caused notifications to be re-enabled when the network changed.
The dialog boxes now use a dual-toned violet text color in the Night theme.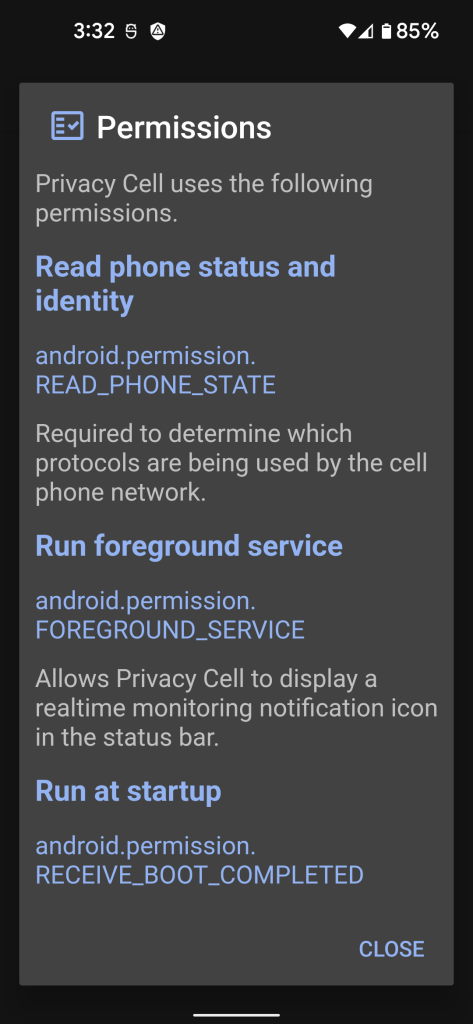 In the Day theme the headers are darker (further away from the background color). In the Night theme the headers are lighter.
There are currently no further planned features for Privacy Cell (someday there will be when the 6G standard is released), although there may be further releases with additional language translations.