Privacy Browser uses Android's default file browser when the user taps the Browse button in the import/export activity or when saving the logcat. On Android KitKat (4.4.4, API 19) the built-in file browser is almost useless (it will return file code names that can't actually be used to read and write files). Beginning with Android Lollipop (5.0, API 21), the default file browser is much improved. However, there is still a trick to making it work. The following screenshots are taken from a Pixel 2 XL running Android Pie (9, API 28).
By default, the file browser does not expose the entire phone's user partition. To enable access, tap the options menu (three dots at the upper-right corner) and select Show internal storage.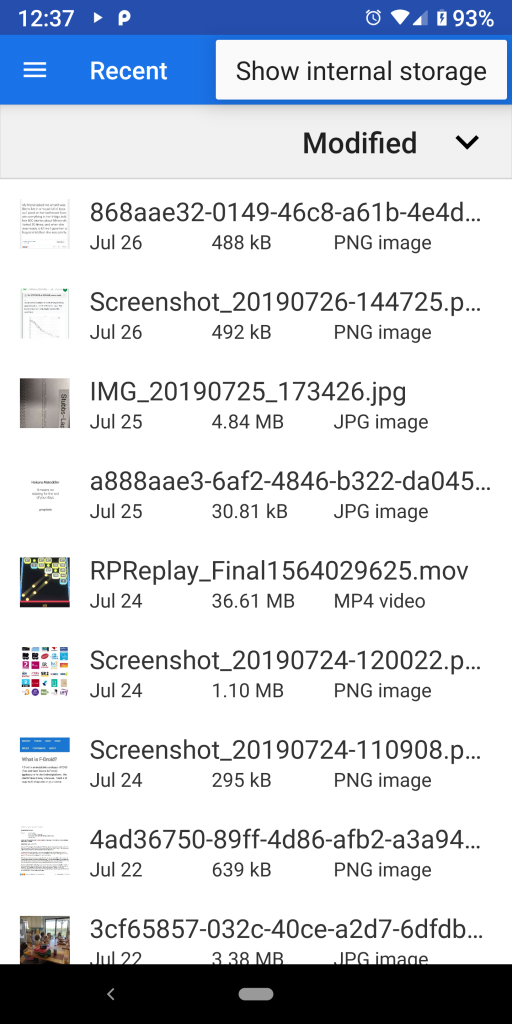 Now there will be a new entry in the navigation drawer that shows all the phone's internal storage. Files that are selected from this entry will correctly populate the import/export path in Privacy Browser.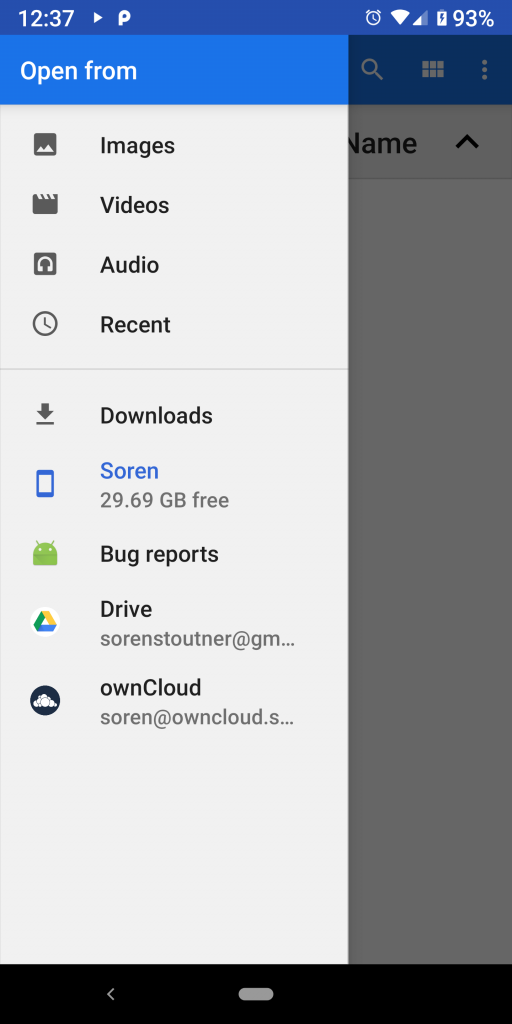 Once you have enabled the showing of internal storage, Android's file browser will remember the setting and always display it.