Beginning with Privacy Browser 3.5, the app uses Android's Day/Night theme. This allows the app to automatically adjust to the OS Day/Night status. For example, when battery saver is activated, the app automatically switches to Night mode if set to follow the system default theme (the default setting).
In Android 10 (API 29) and higher, the user can easily toggle Night mode by tapping the Dark Theme icon in the quick settings menu. The colors that have been selected for the Day/Night theme match those used by the Android OS. Because the theme is designed to only use two color schemes, it is not possible to add a third into the mix.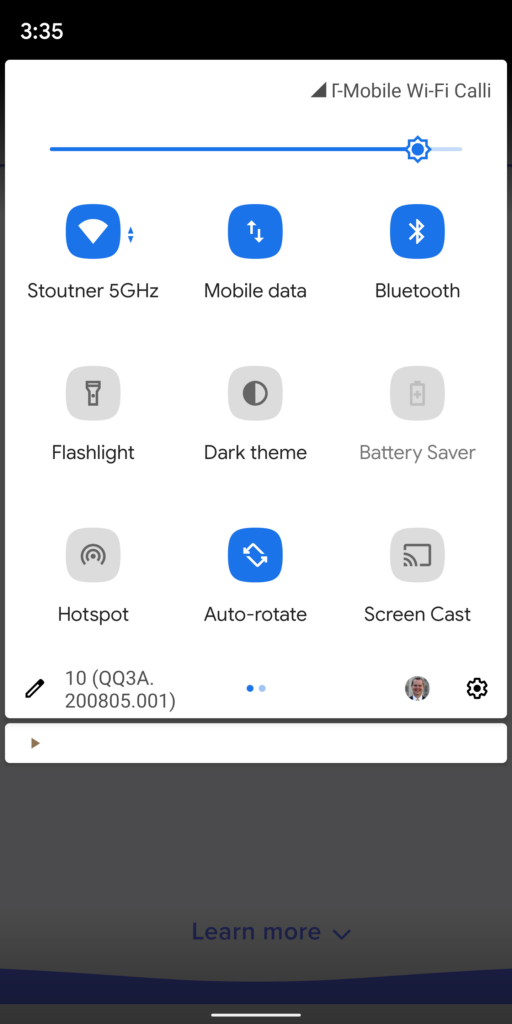 In Android 9 (API 28), there is also a system wide Night mode, but it must be enabled in the developer settings. For those who always want the dark mode, enabling it system wide has the advantage of the app loading with a dark background, instead of loading with a white system background first.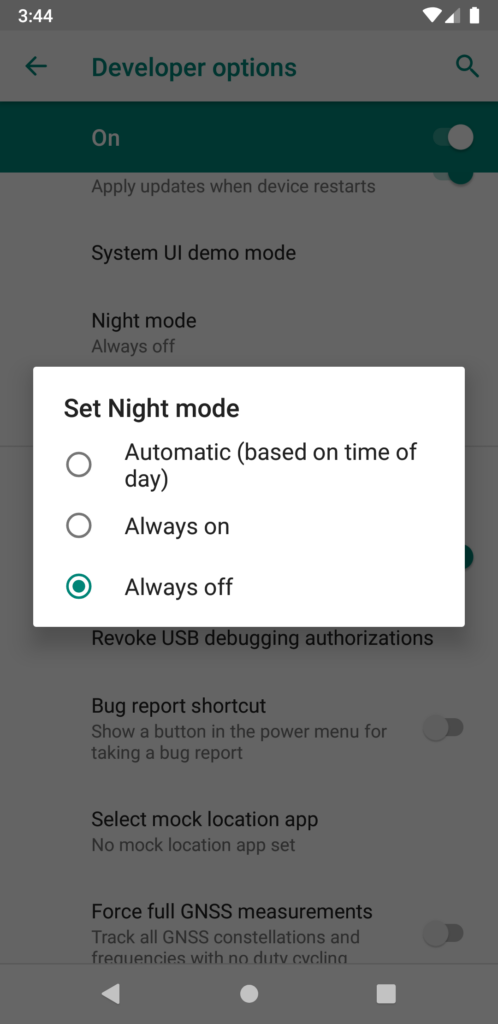 Beyond the styling of the app theme, Privacy Browser 3.5 also switches to using the dark WebView theme that is built-in to WebView version 76 or higher. All supported versions of Android should be able to install the current version of WebView except for KitKat (Android 4.4, API 19). Unfortunately, this means that there is no way for KitKat users to use a dark WebView theme. This is suboptimal, but at this stage KitKat is supported as a best effort, and at some point in the future will be dropped entirely.
The previous WebView dark theme implementation used JavaScript to override the CSS of a website as described in the blog post for the 2.6 release. This had the significant privacy downside of requiring that JavaScript be enabled.
The new system is integrated directly into WebView. Websites can include dark theme attributes in the CSS, which gives them control over how they look in dark mode. If they don't, WebView tries to make educated guesses about how to modify the colors. Overall the effect tends to be better than the previous WebView Night Mode.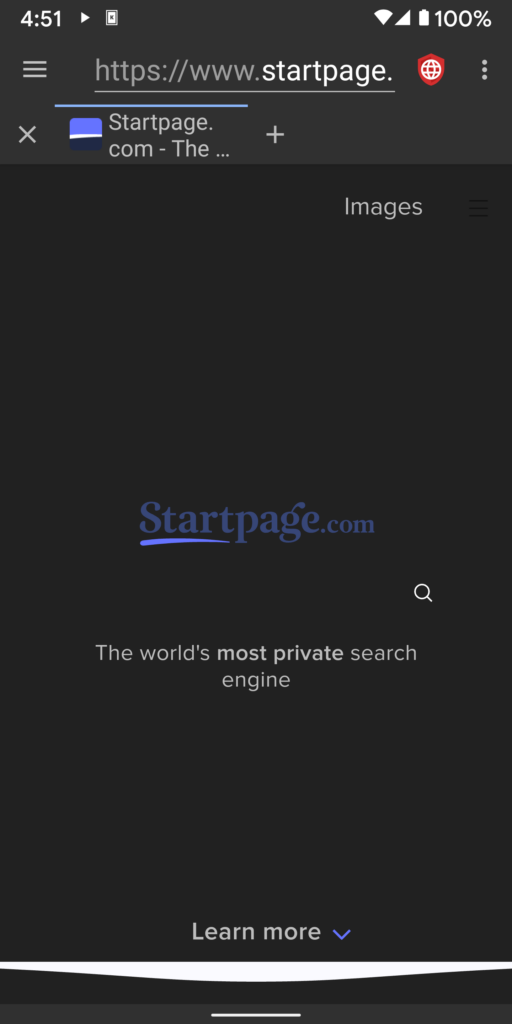 However, every once in a while it does get a few things wrong. This should improve as more websites specify dark theme CSS and otherwise design themselves to be compatible with dark themes.